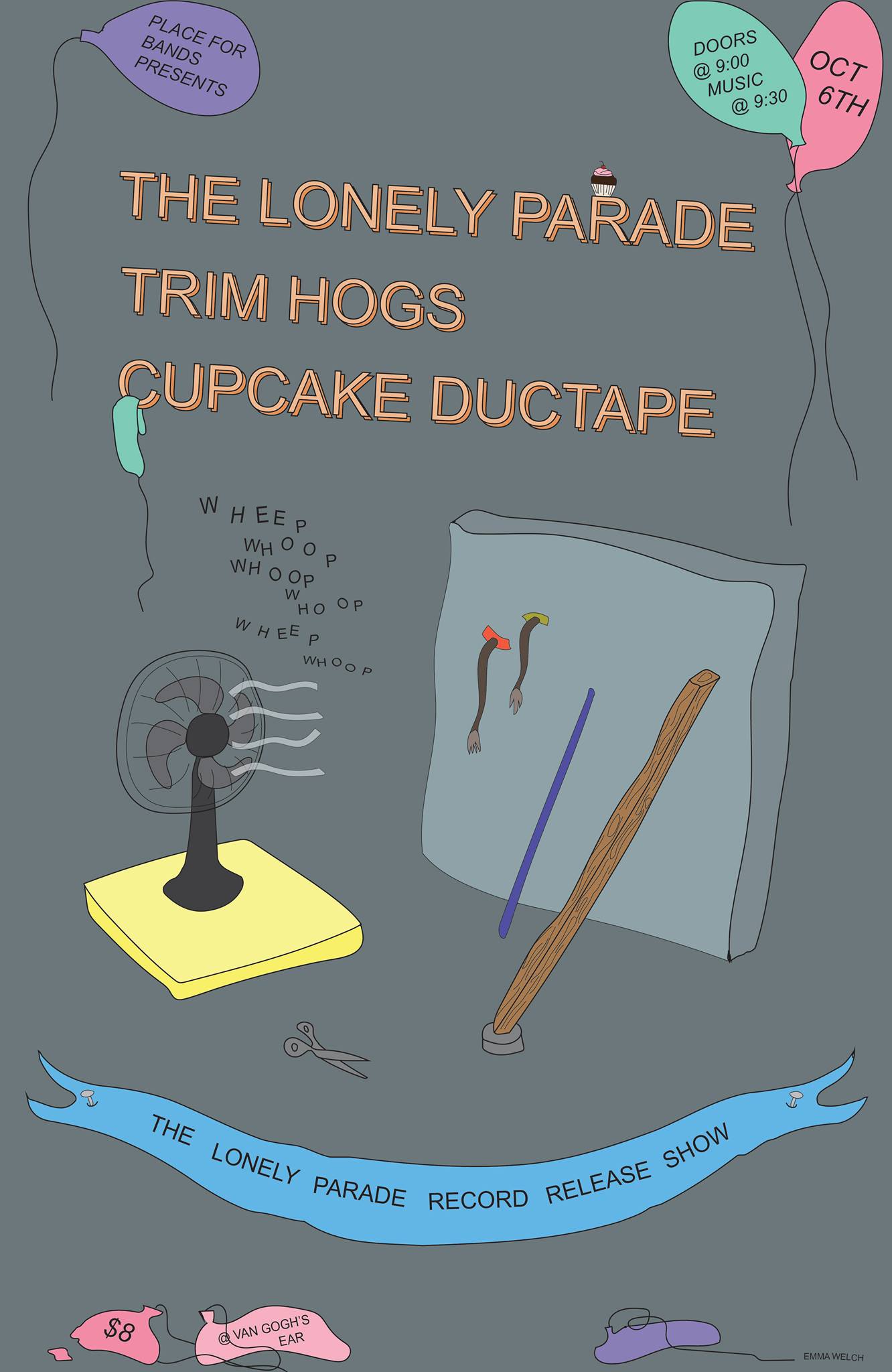 Place 4 Bahnds is at it again! show # """"11""""
The Lonely Parade
are in the midst of taking over Canada and we're raising a white flag and surrendering all of Guelph to them. Check out the music video for a track off of their new record thats coming out v soon below vvvvvvv
https://youtu.be/n2vu-qcbNX8
also check out some choice cuts from a lil bit ago
https://thelonelyparade.bandcamp.com/track/girl
We have bin tasked with putting together a big time, right the fuck on show to help them play for a bunch of folk in Guelph, so we got some friendos that we know you'll like to help us out.
Trim Hogs
are a cool band that we have been trying to get to play in Guelph for a while now. it's like a spooky sort of garage type fun band for friends! Why not just listen to these two demos they have on the internet and see for yourself? You might like it and you might find a friend (foe).
https://trimhogs.bandcamp.com/releases
Cupcake Ductape
are a local Guelph fun time two-piece glitter punk sparkle duo. Maybe you have seen Alanna & Steph hang out and play music in various other local guelph hapy/sad/spooky bands, but this particular night you will see them together as 1 in Cupcake Ductape. Tongue Twizted riddle rock for your candy brains.
Big thanks to Emma Welch for the Poster!
OCT 6th
Van Goghs Ear
doors at 9 bands at 9:30
$8
All Ages/LIC
---
© 2015 - 2018 Place for Bands. — Guelph, Canada.